PIM literature mentions 3 different collections (or simply folders or tag groups) we create in our information spaces [1][2]:
Project collections: formed to support work on a task/project, have usually an elaborated organization and consist of diverse file formats.
Reference collections: include information items of usually one format, have a fairly flat organizational structure and are organised by metadata or key (time, name, topic) such as a collection of music files, photos.
Dump collections: these are formed of arbitrary information items and usually consist of information that cannot be classified in the above collections – so things we don't know where to put or put here temporarily (desktop, download folder, etc.)
This OS X app called Dropshelf supports the latter. It creates 'containers or some kind of folders' on the edge of the screen where files, text clips and web links can be dropped.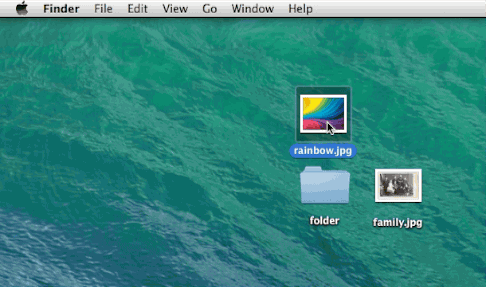 These screen-edge-folders differ from normal folders as they can hold links and notes besides files (imagine having a dump folder on a dock which would behave as Dropshelf). It is a similar idea to my Task Information Collections – TIC – just that my app is supporting projects. Saying that, each Dropshelf container can be used for one project (although overlaps, spatial organisation, timechanges including removal of items and archiving would still be missing.)
[1] W. Jones. Keeping Found Things Found: The Study and Practice of Personal Information Management. Morgan Kaufman. 2008
[2] A. Kamaruddin and A. Dix. To `dump'or not to `dump': Changing, supporting or distracting behavior. i-USEr '10: International Conference on User Science and Engineering. 2010