We all know how the traditional hand lever looks like: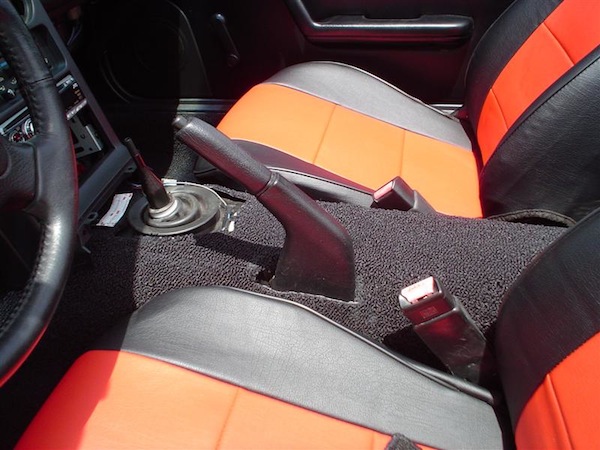 I was pleasantly surprised to see a different parking or hand brake lever in Renault Megane. It is a slight move from the traditional one: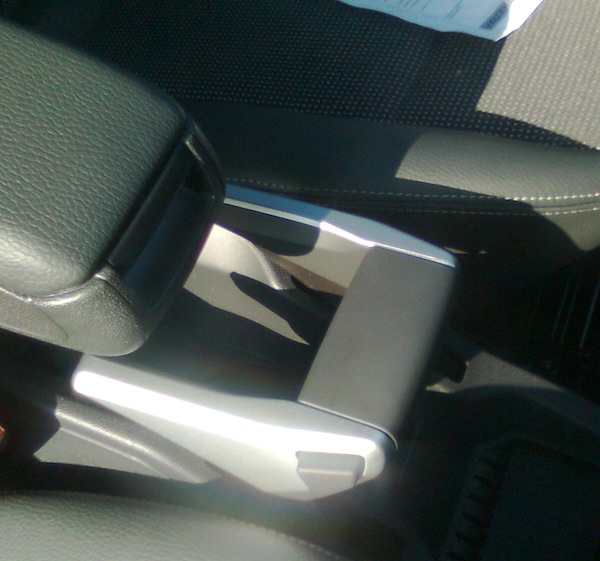 This brought into memories cars with 'strange levers' I drove so far. Renault 4 (really old ones from 70s) had a hand brake lever under the steering wheel: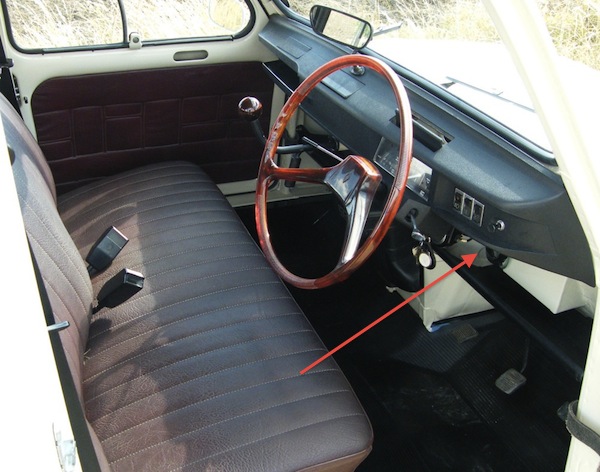 Citroen GS had it on the dashboard in the middle where the radio is usually located. It just called "pull me pull me":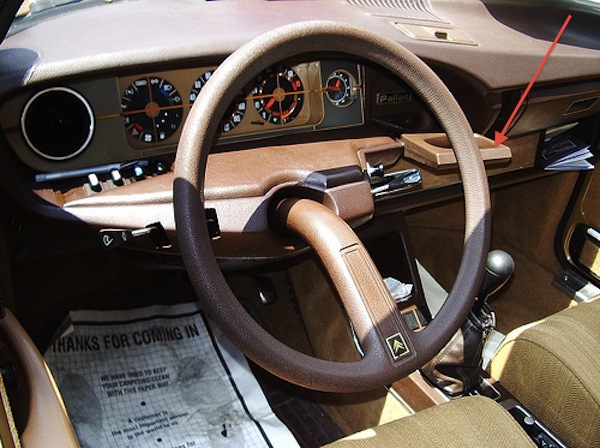 My old Mercedes w123 from 1978 had four pedals on the floor under the steering wheel. The one on the far edge was a parking brake. Several younger models had it there as well: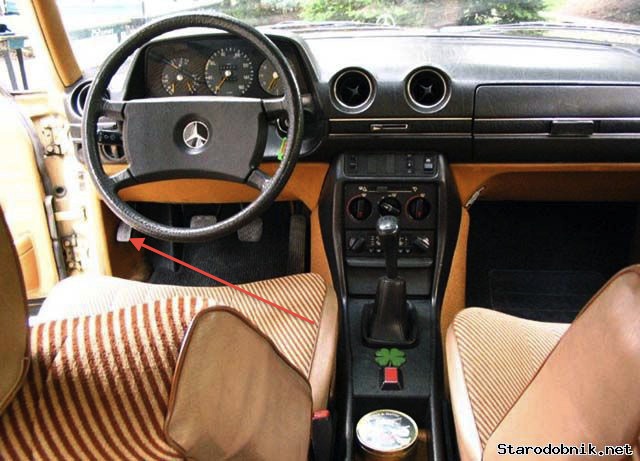 I wonder what was the position and design of parking brake handles/hooks/pedals/levers in the early cars and the new generation cars after WW2? Anyone knows?