Interactivity section of this years CHI 2012 was pretty nice. I took these photos when the interactivity was not yet open. Hence some of the demos are missing. But later on it was too crowded to take photos and I was keeping company to Hesham Kamel, which is an honour on its own :). Beware that photos were taken with my phone because I forgot my camera in my room.
MURMUR: or how to kill the rainforest with Twitter :). It prints out tweets with the receipts printers.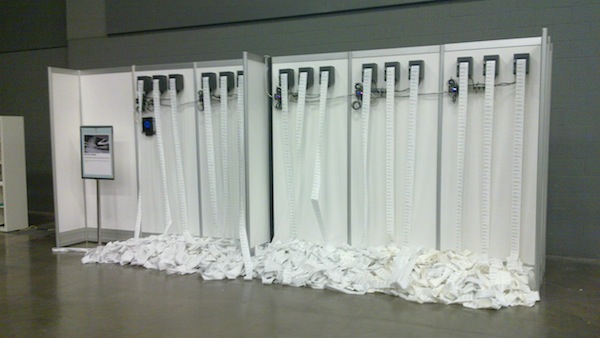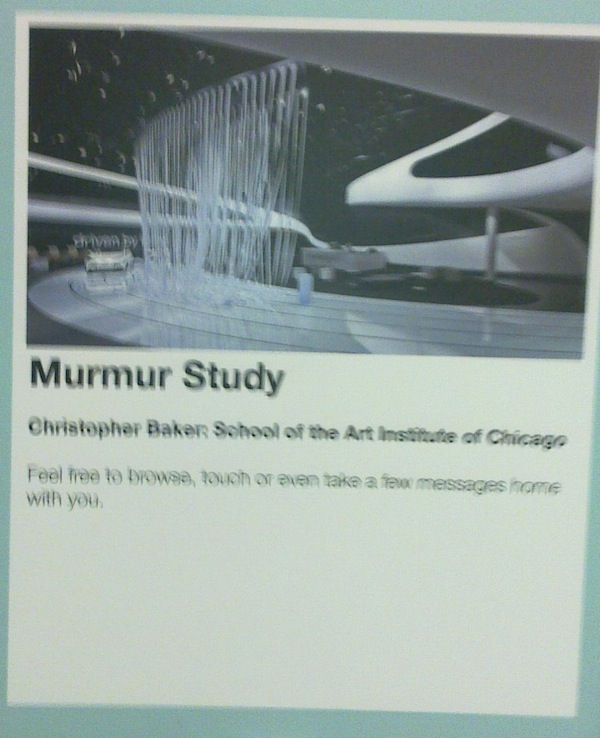 Hardware corporation: 100 jopysticks control 100 digital alarm clocks or how technology that was not meant to work together actually works together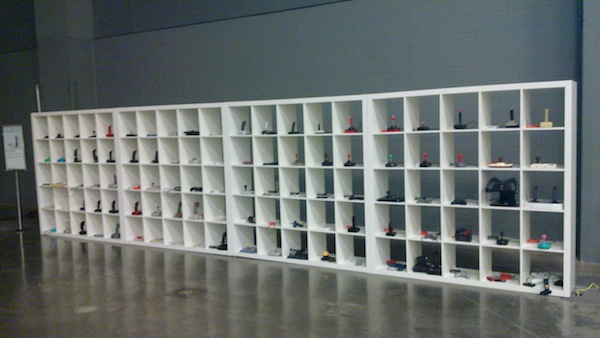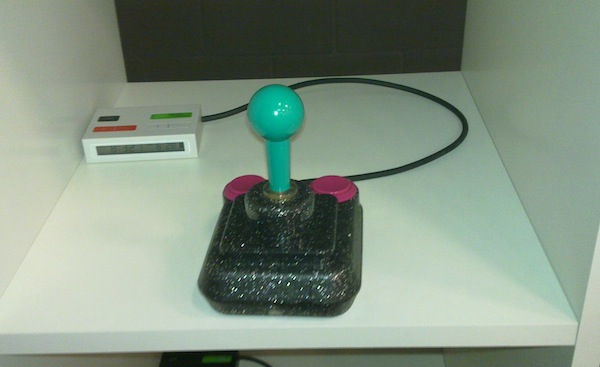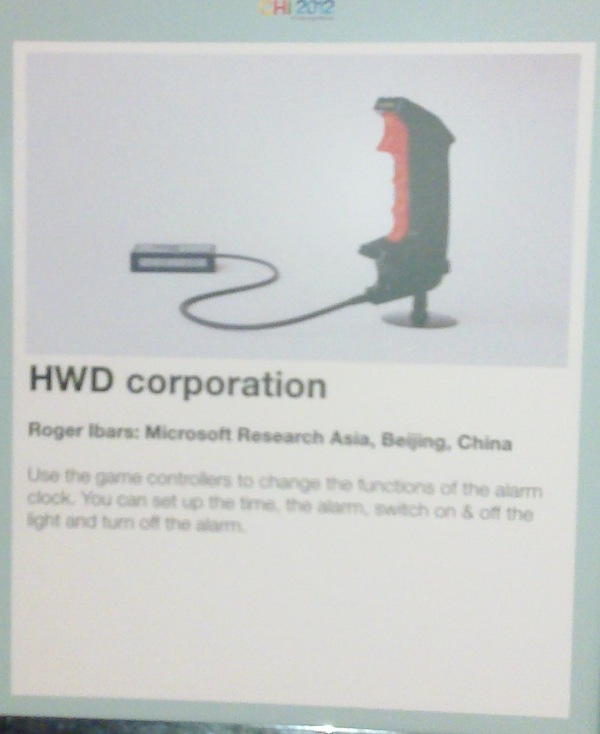 Please smile: face recognition trigers three skeleton arms to wave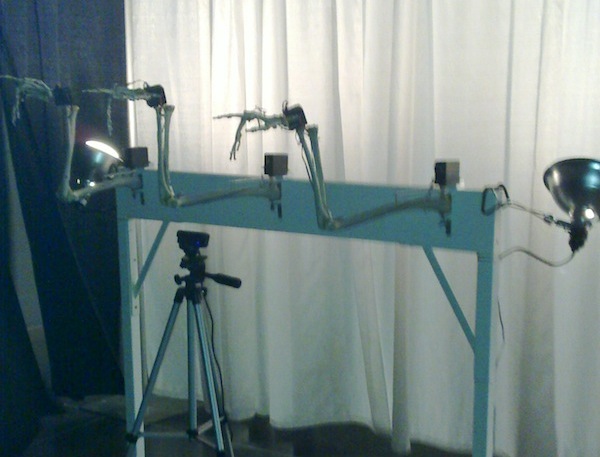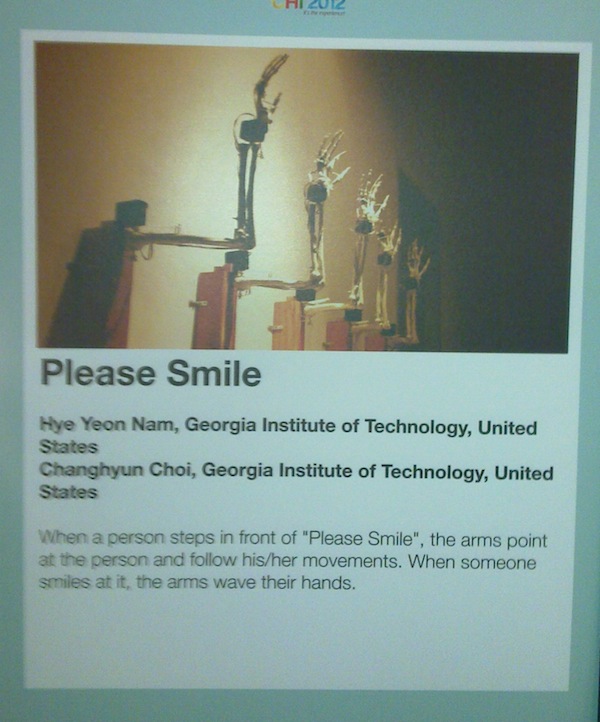 Lovely rita: I know several Ambasada lovers who would kill for this dress. It is made entirely from zippers (black playtic and grey metal) and behind metal ones are LED straps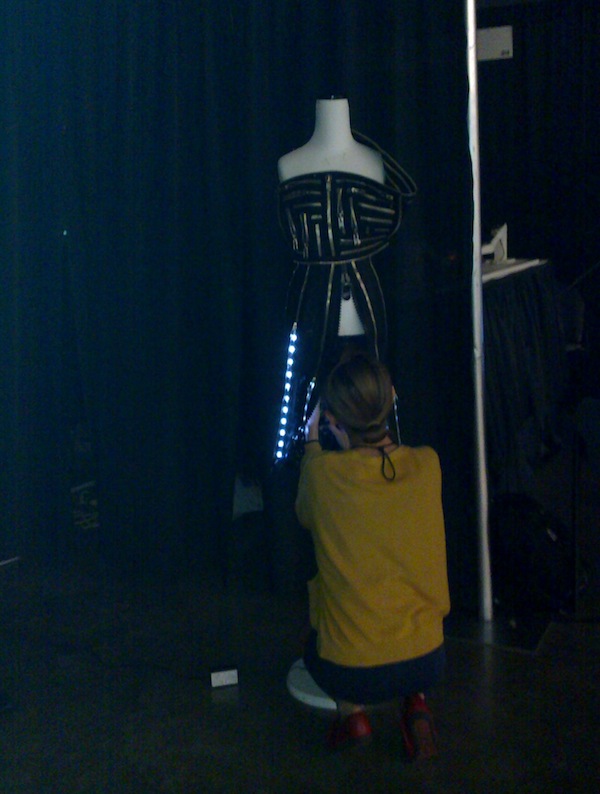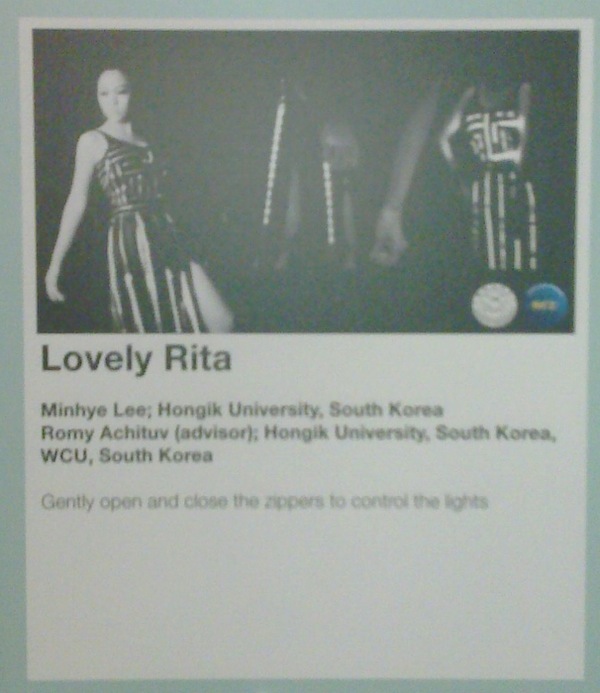 MUSTARD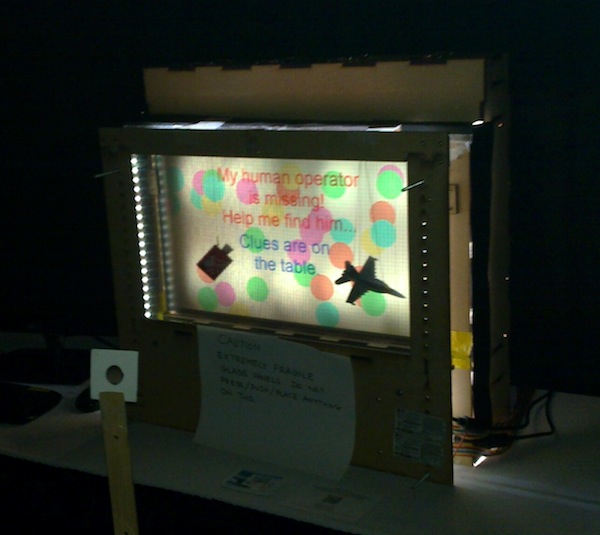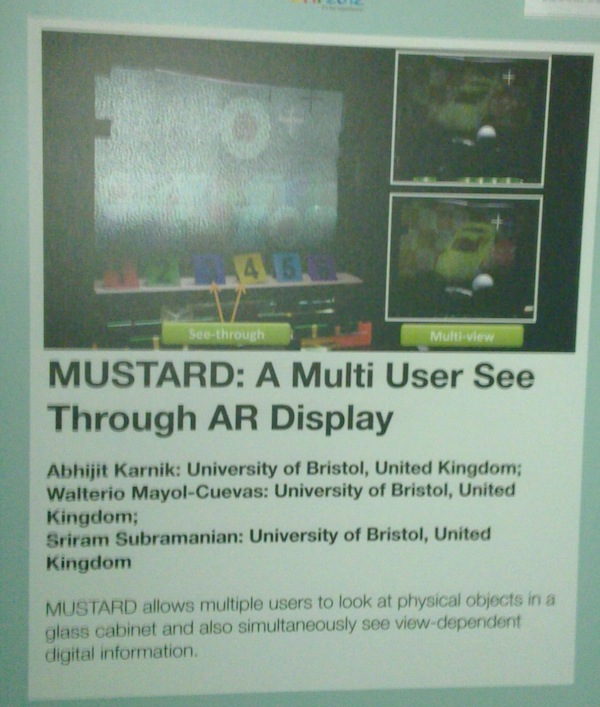 TeleHuman: cool but not as princess Leia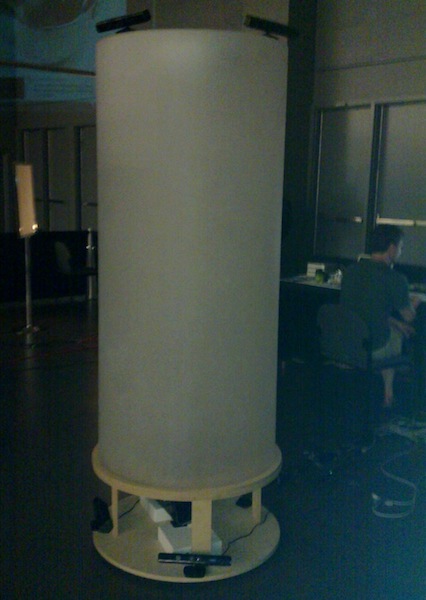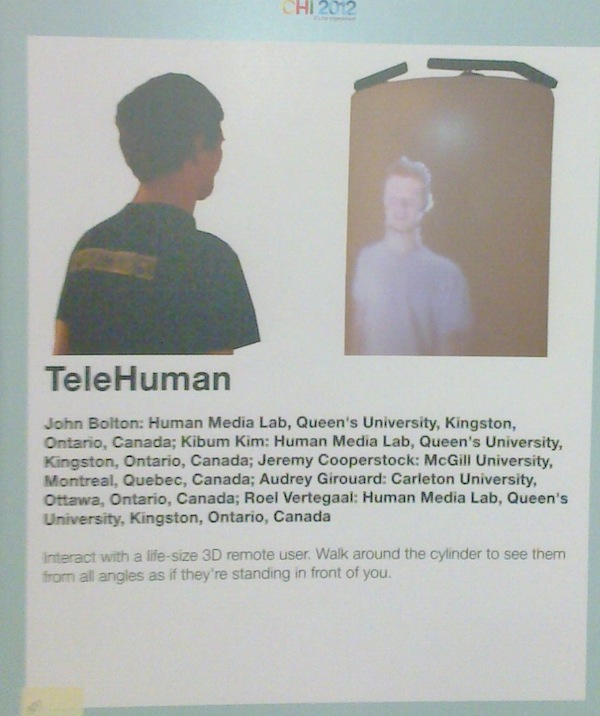 UMATI vending machine: this one gives snacks after you answer to a few questions on the display. the questions are based on the magnetic strip on the card. Way better interface than regular vending machines :).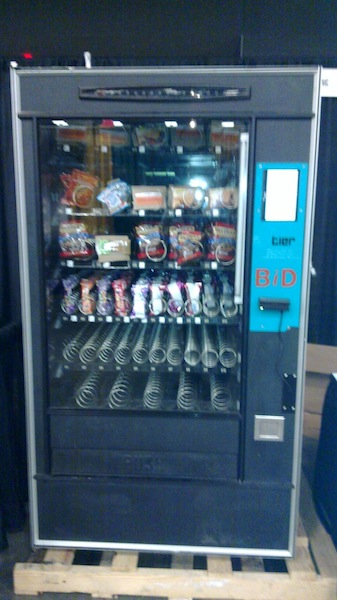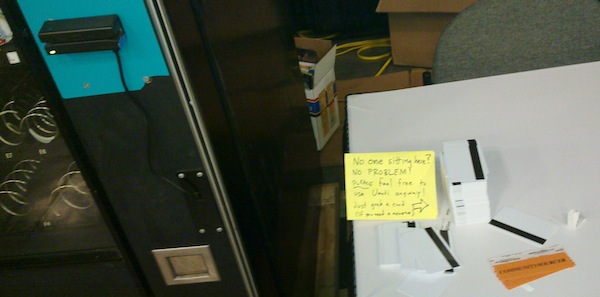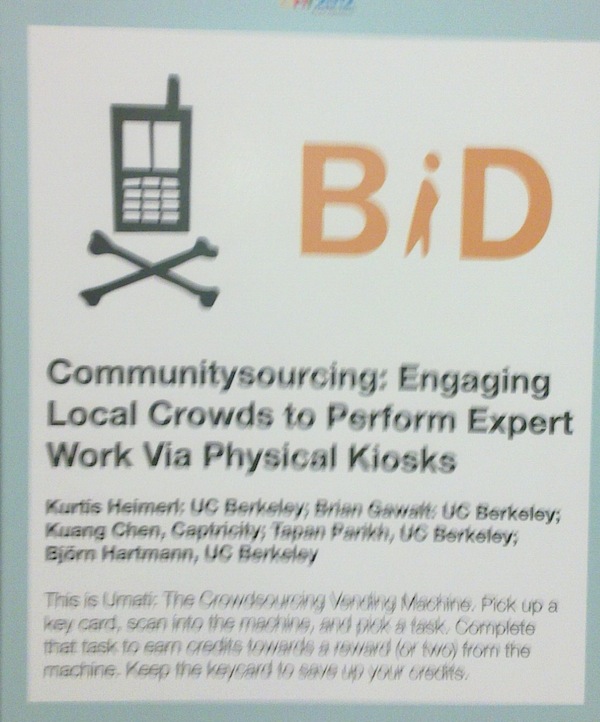 panavi: or AR cooking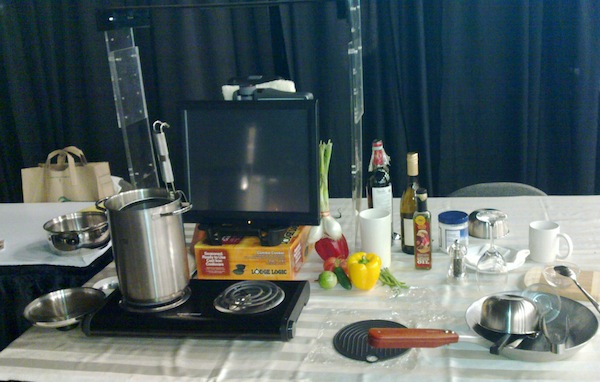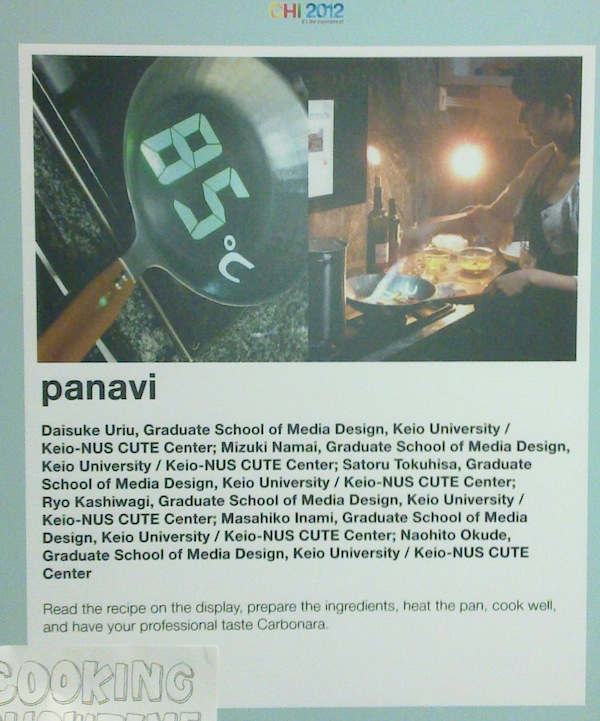 Melodic brush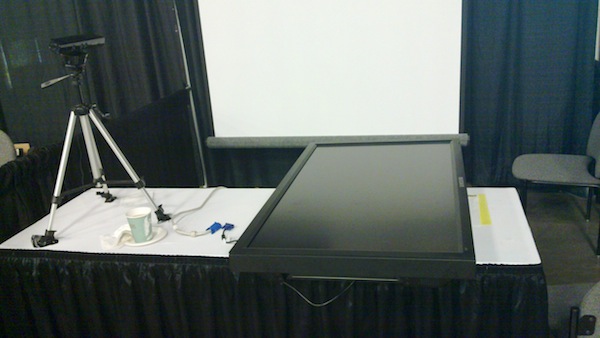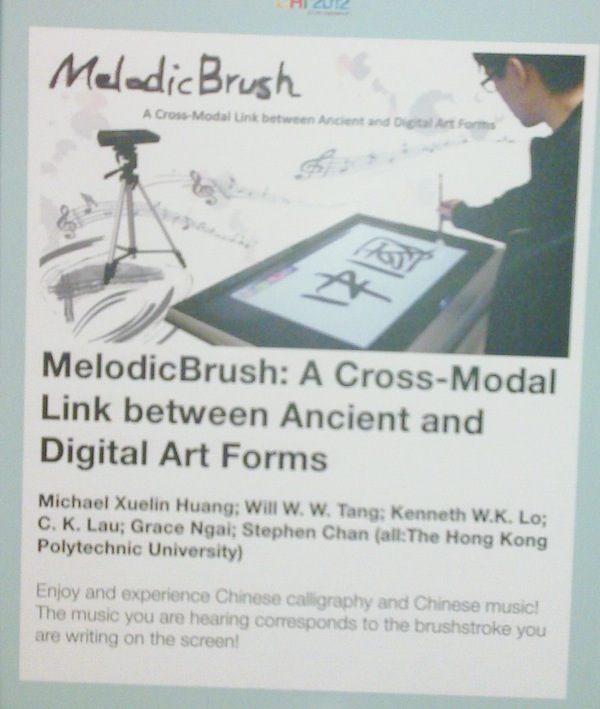 Combiform: this thing allows to play several (10 at the moment) games and its aim is to bring users to interact among them instead with the monitor screen (picture all today's gaming consoles where all payers stare at the screen). Fun .. we played twisters.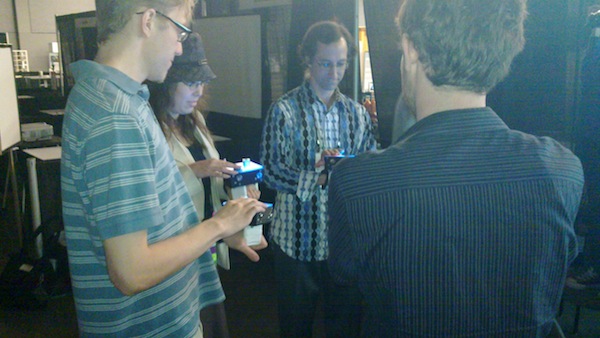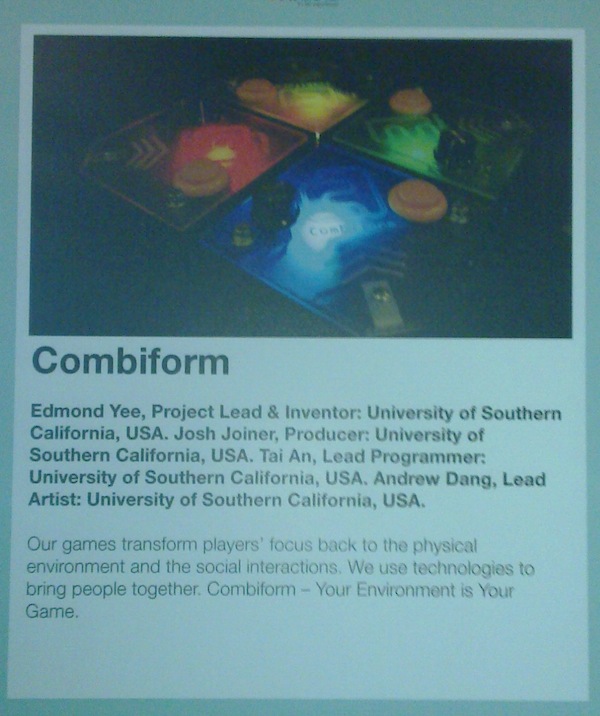 ScoreLights & ScopreBots: tempting to the security guys …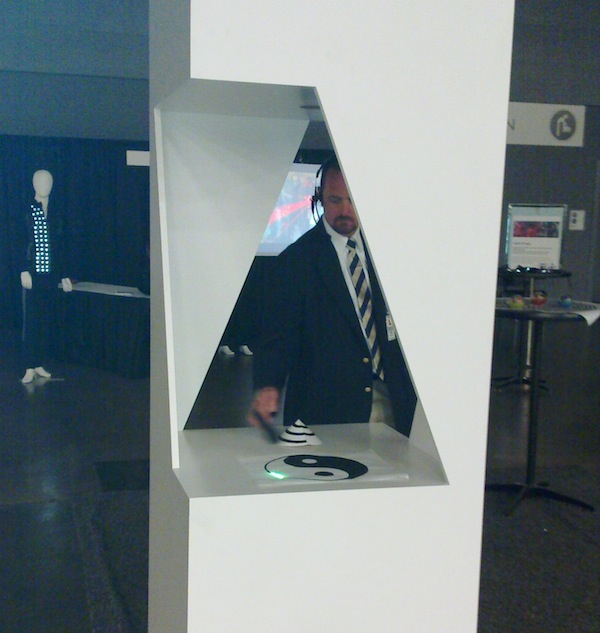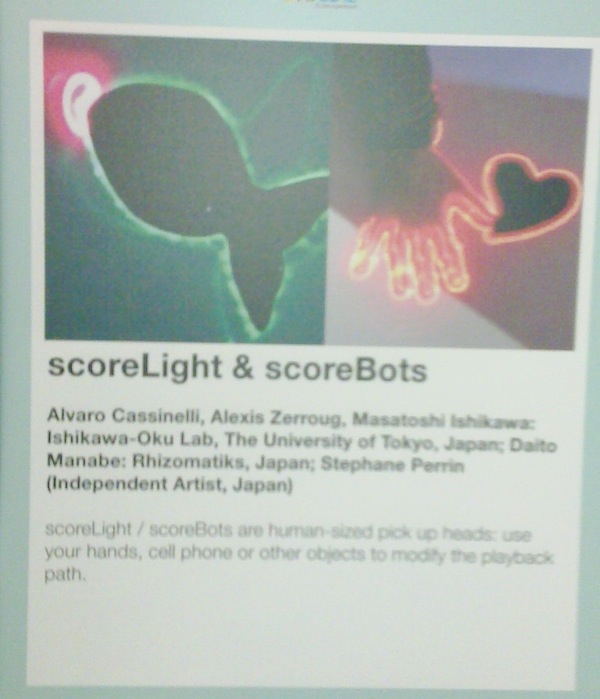 Light Arrays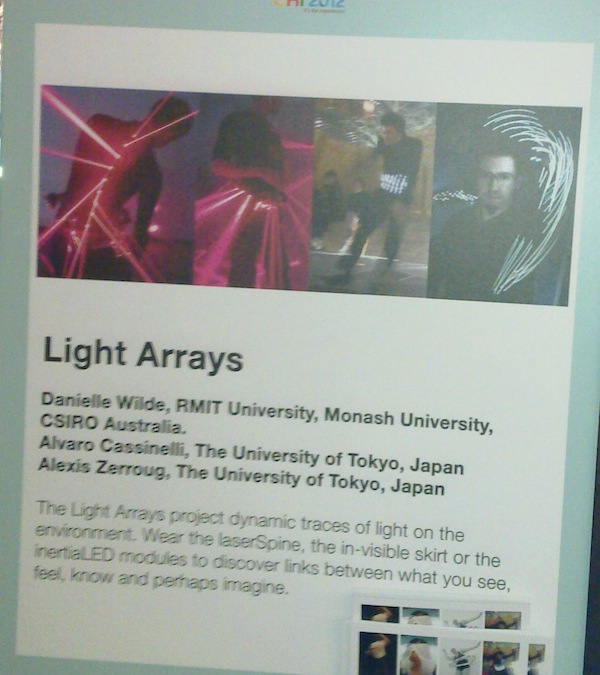 hipDisk: when the disks touch each other they produce a sound. Each grey strap is a different note. Making music with this could be chalanging.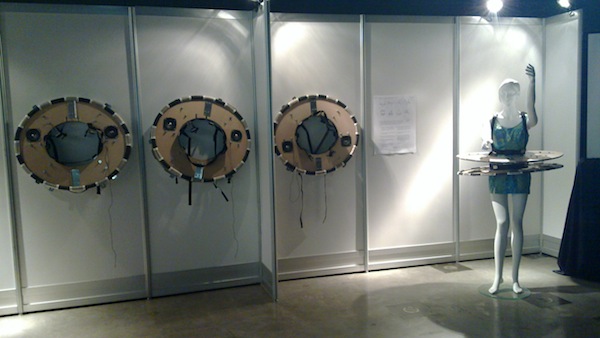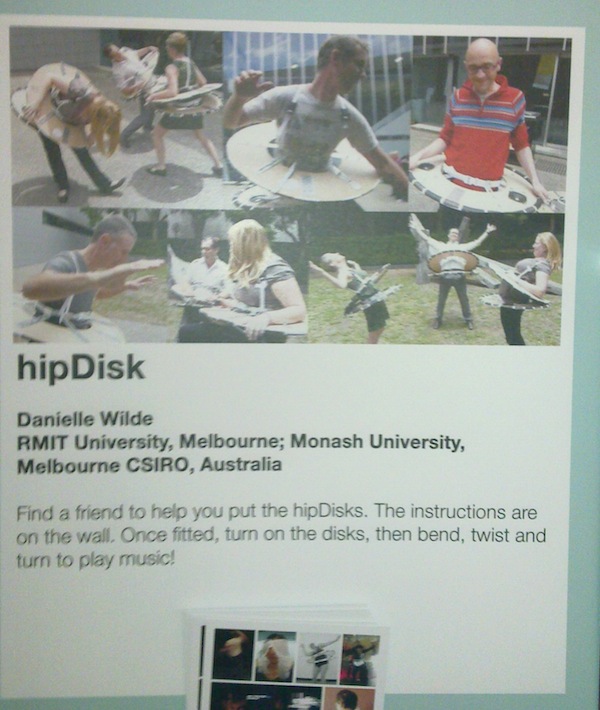 Electric taste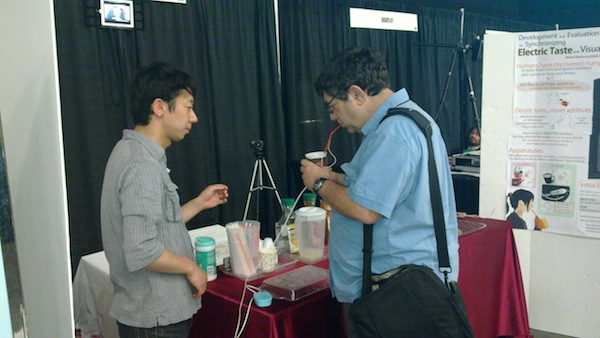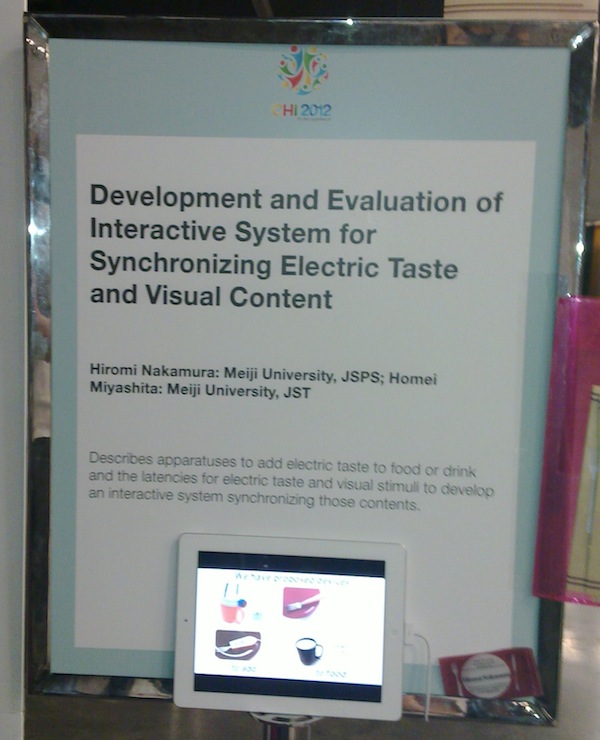 DiskPlay: a must have AR for modern DJs. It brings that old visual clues on where the intro is on a vinyl, how long the songs are … and new things such as bookmarks, colours ..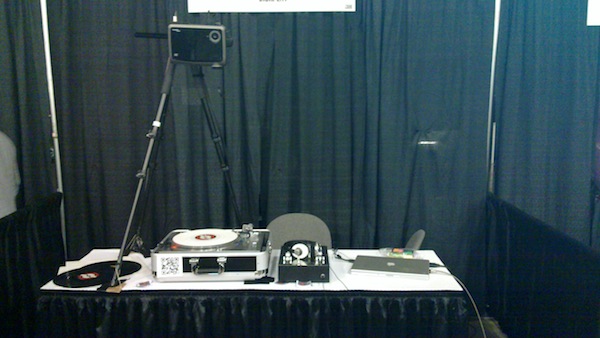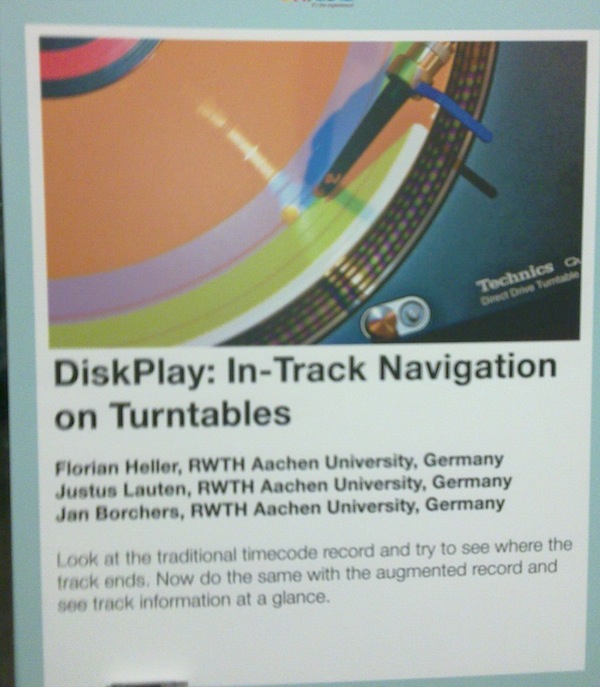 Gestures produce sounds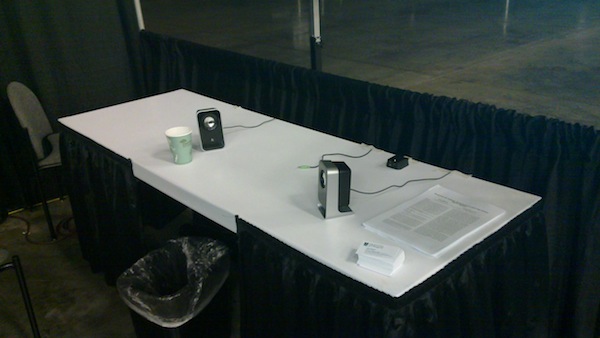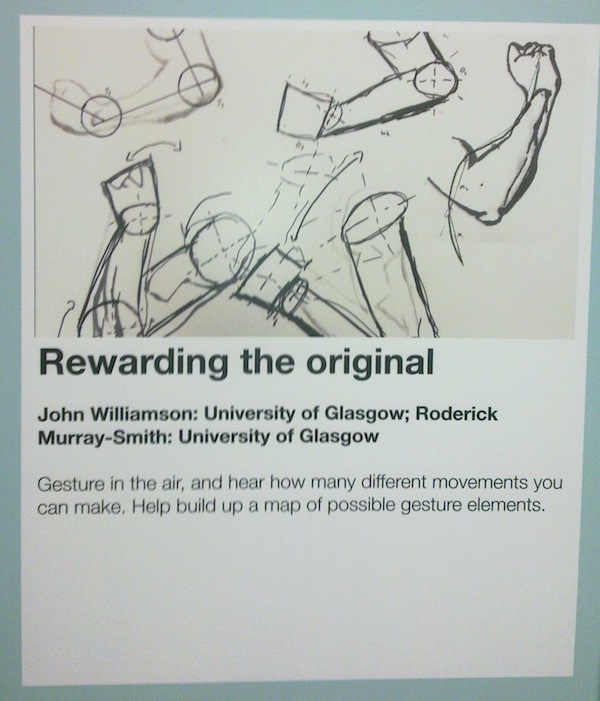 Touchbox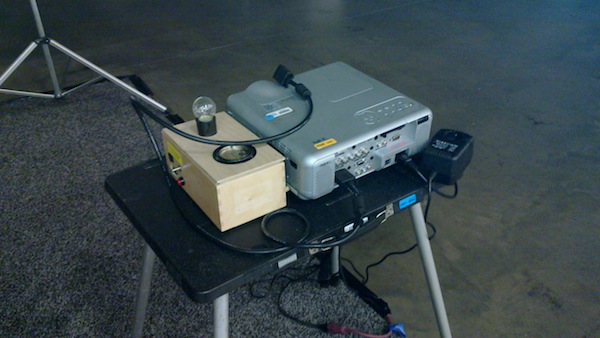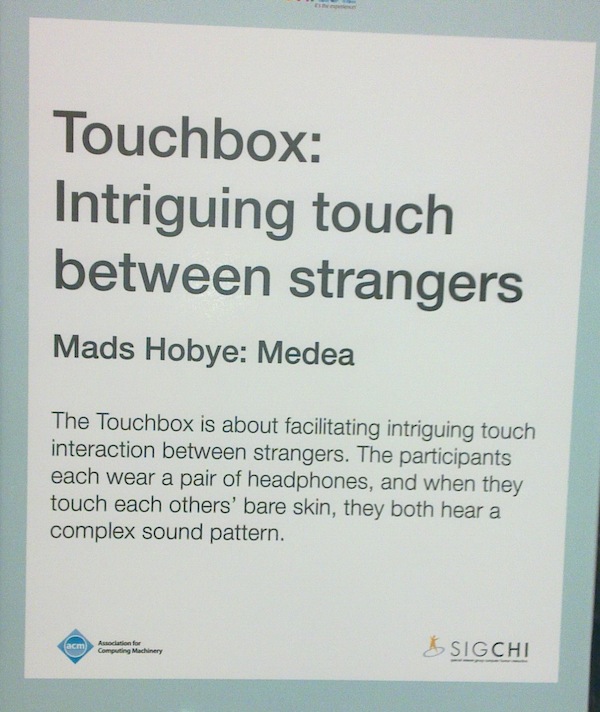 Joggobot: if this one runs out of batteries and falls on ones head it breaks the first law of robotics 🙁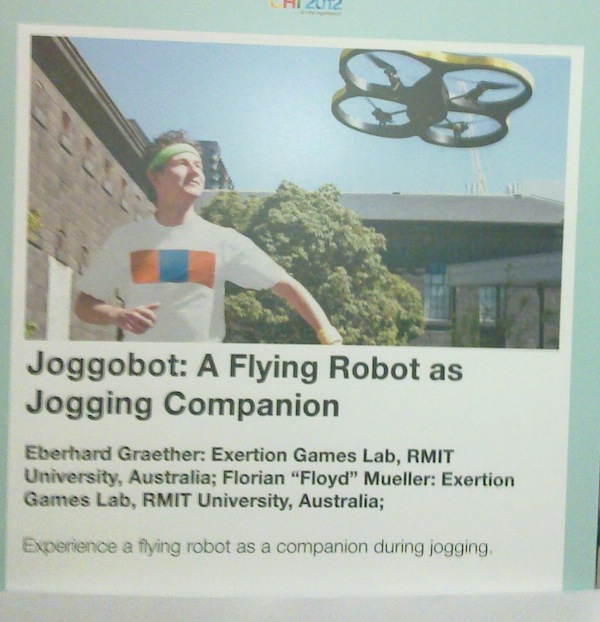 Bar: making hanging of a bar exercise funny with a game. One must be hanging while there's water on the floor and can rest on occasional raft that floats by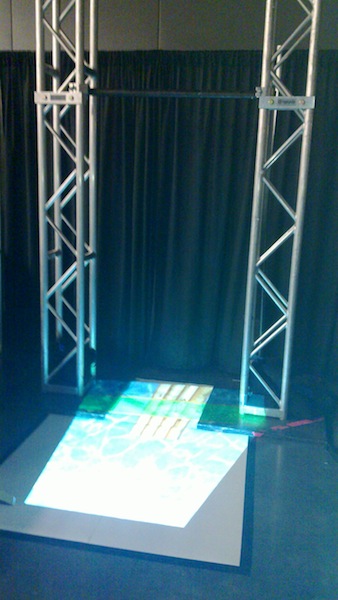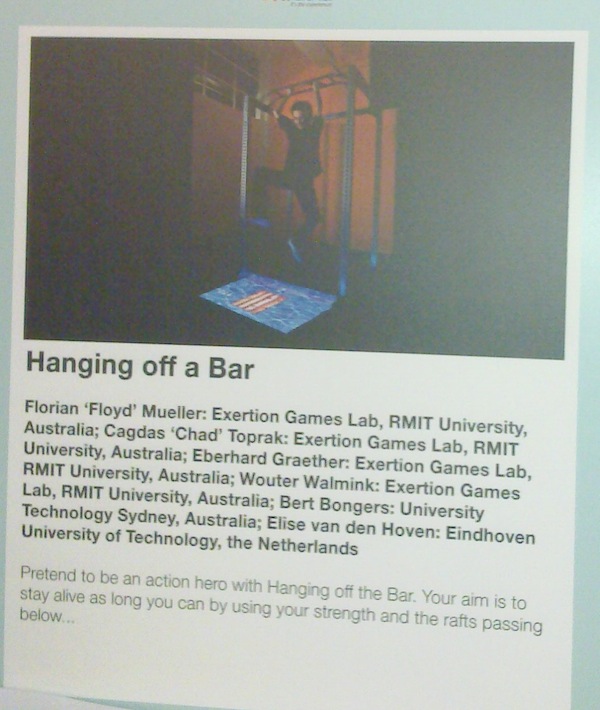 Embroidered confessions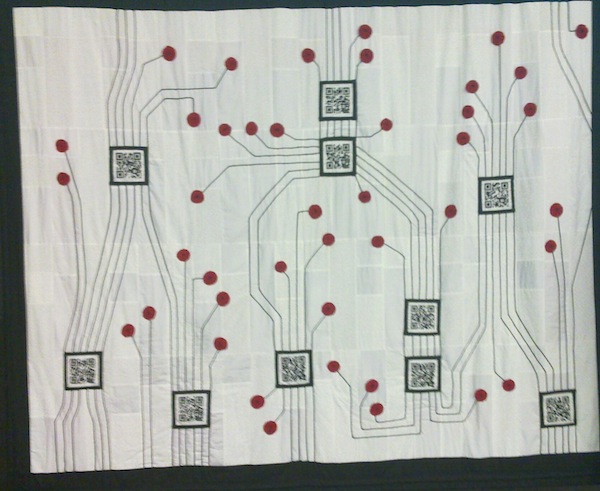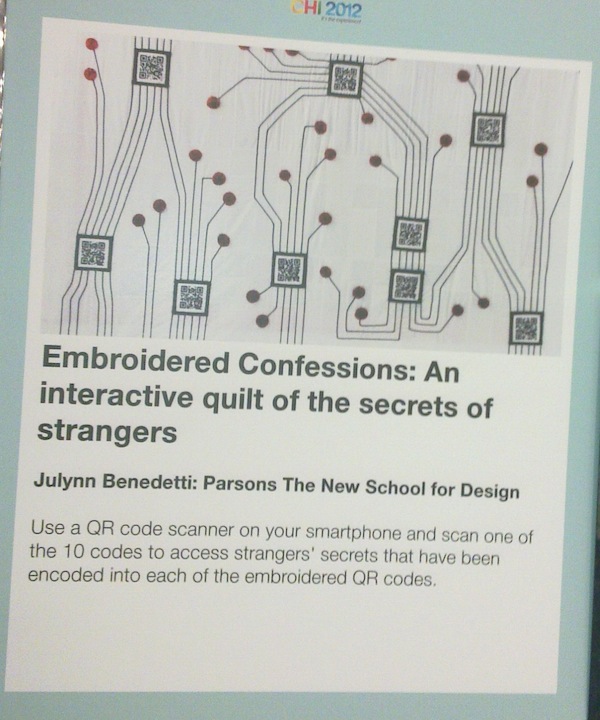 SnapAR: position IKEA furniture in your living room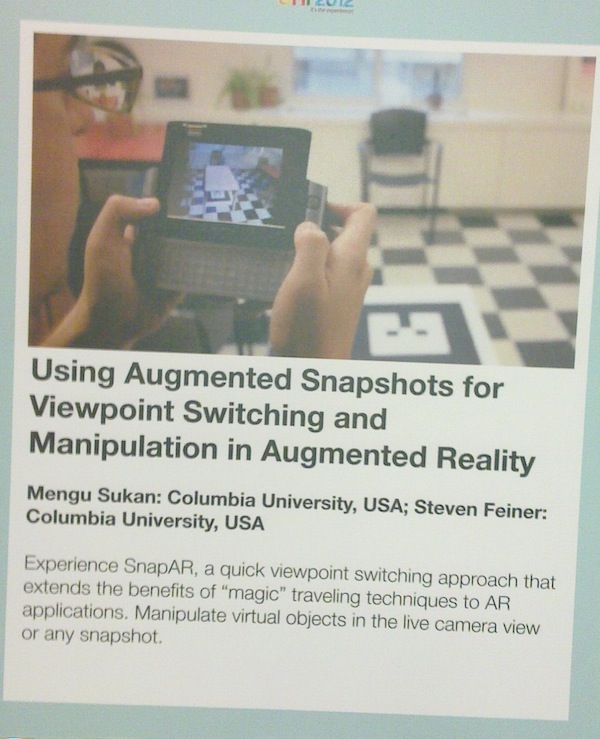 AHNE: Capture the sound and release it in the air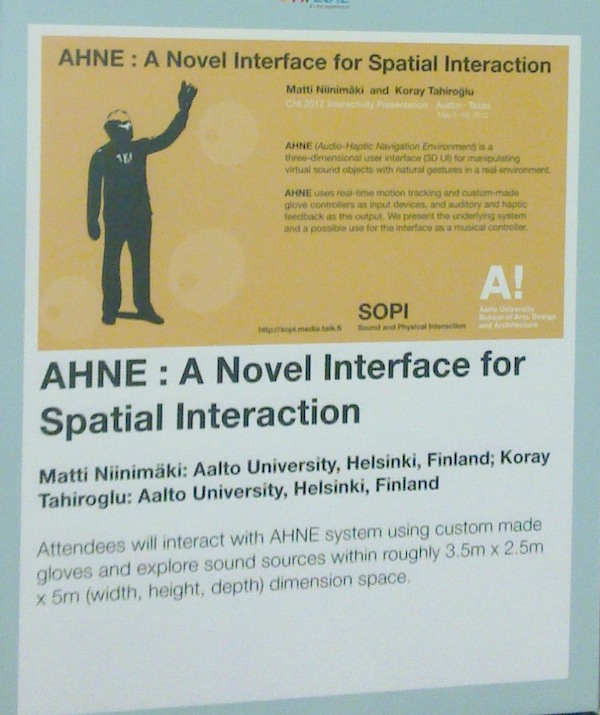 Miniature alive: Another AR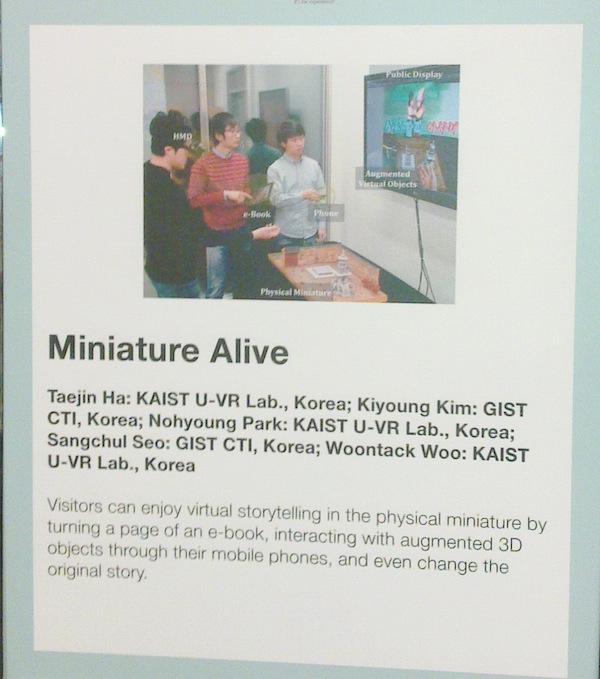 PINOKY: want to make your plush doggy wiggle its tail?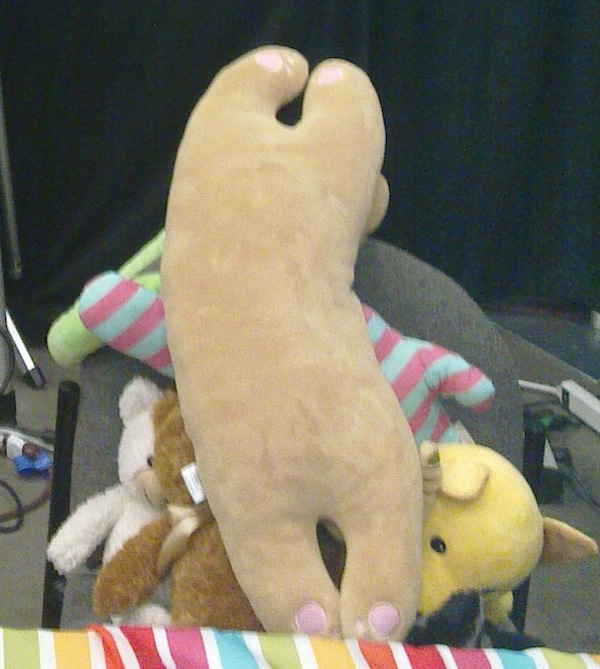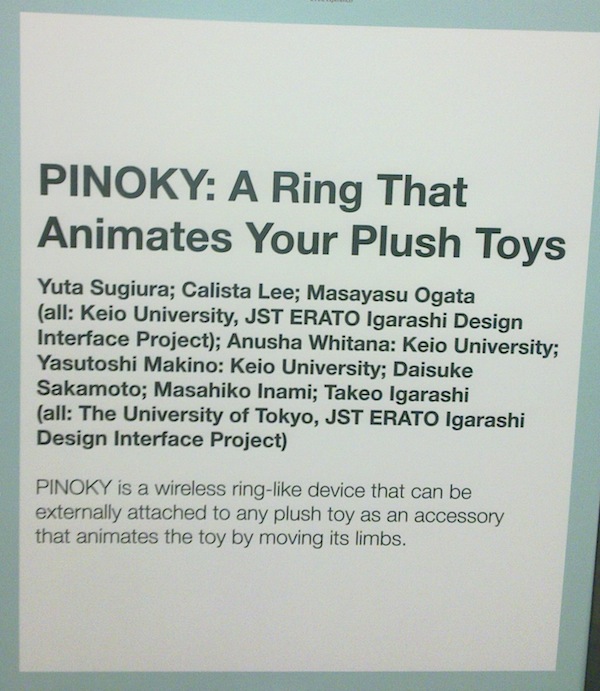 Pygmy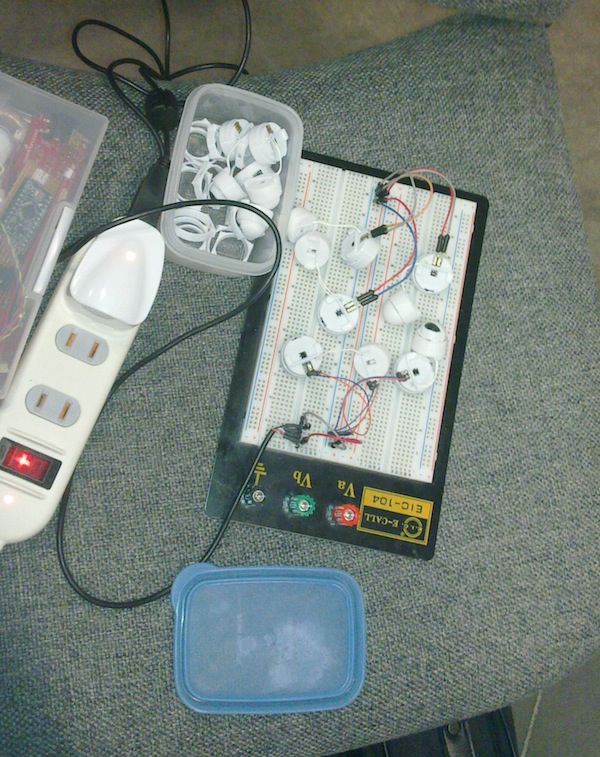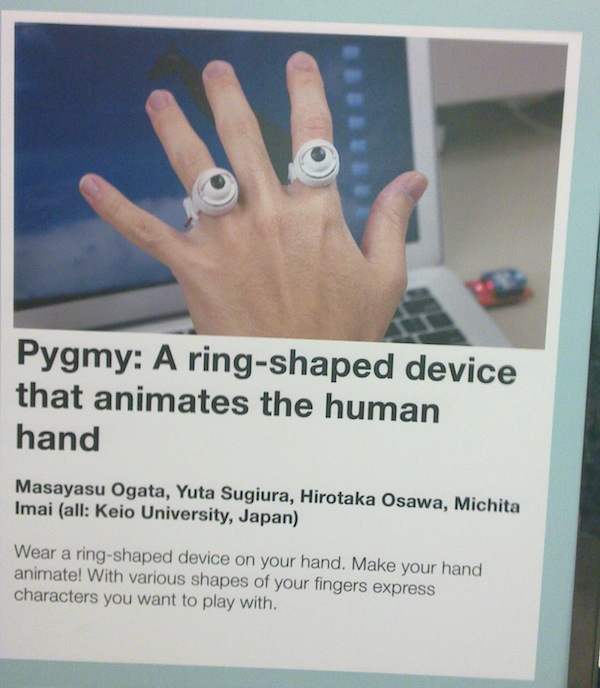 The Chocolate machine that does not make chocolate: Train your temptations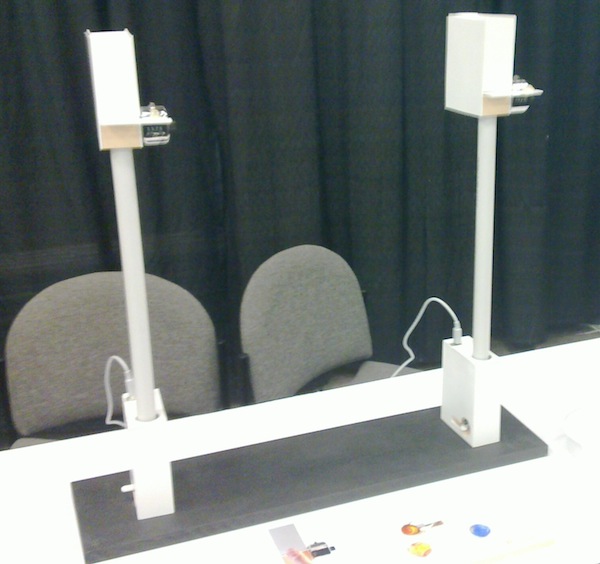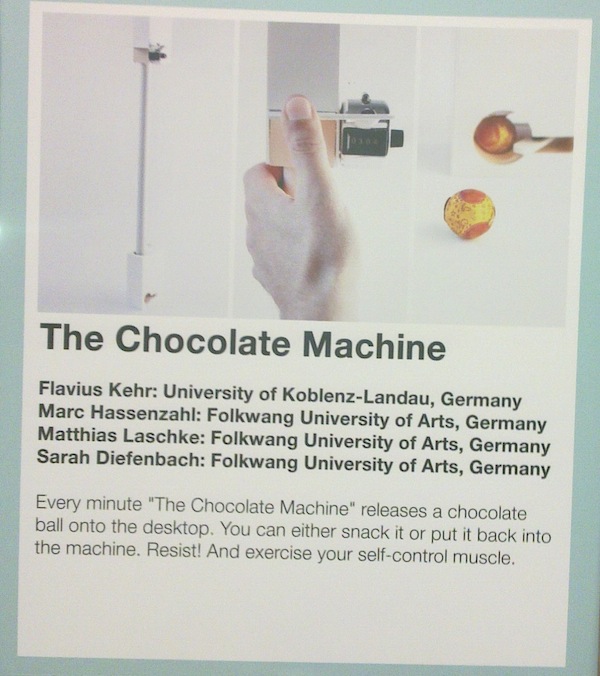 Matrix LED's: When moving the bocks the red light floats like the water and is fun to try to keep it from flowing over the edge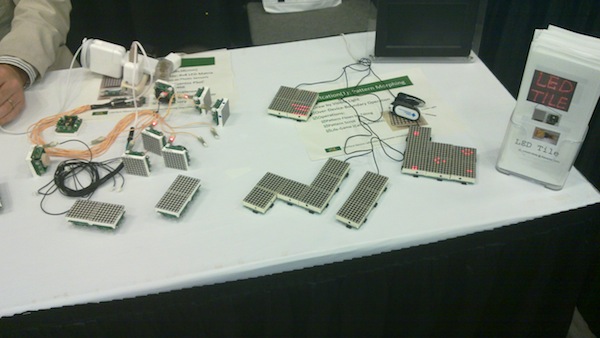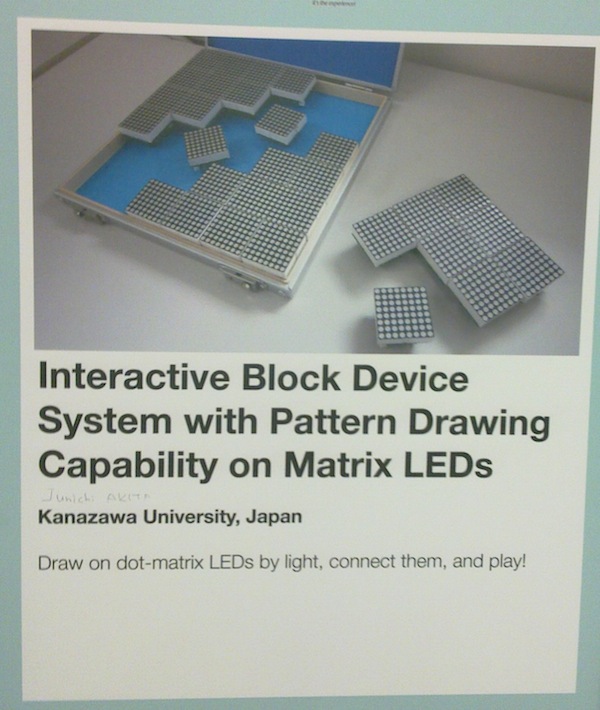 Stackables: search Amazon with this 🙂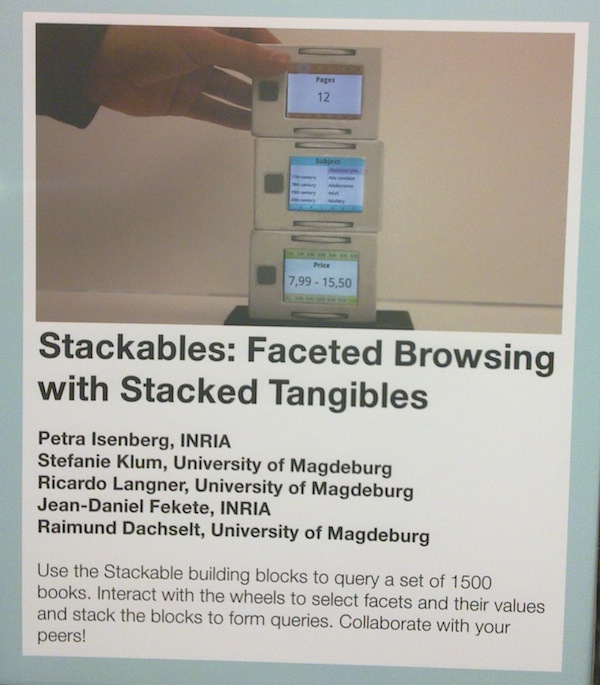 Tap & Play: Adds audio recordings to the paper with tons of possibilities as adding recording of child's narrative of the image to the actual image, to helping visually impaired. Steve prototyped very similar idea long time ago for the Sony.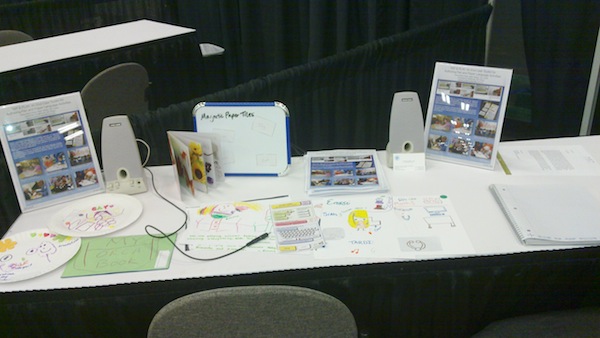 Ilumnishare: play tic-tac-toe on your desk with astronauts at MIR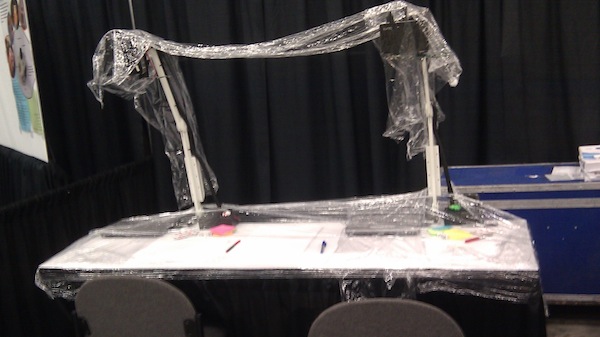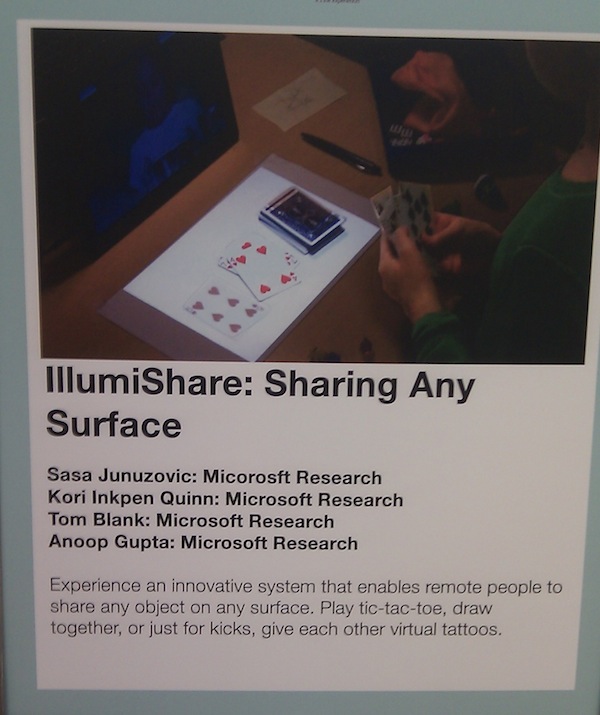 EyeRing: imagine being blind and having this ring that would recognize the box of cereals in the sore and tell you this. It does image comparison online.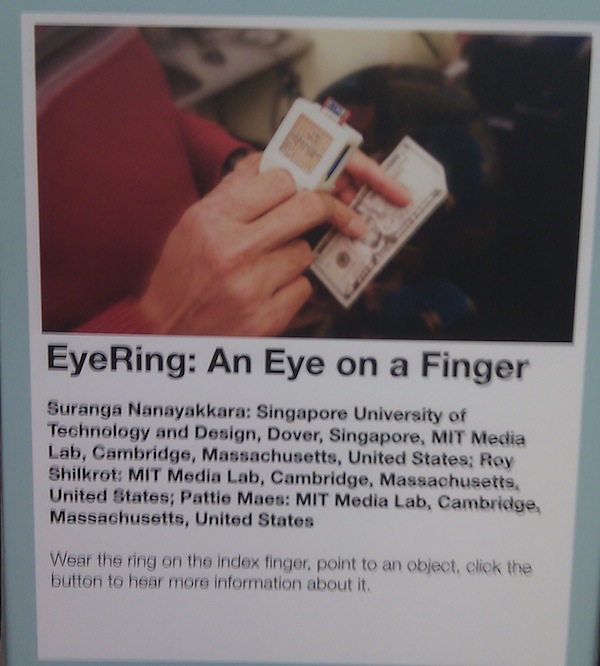 Liberi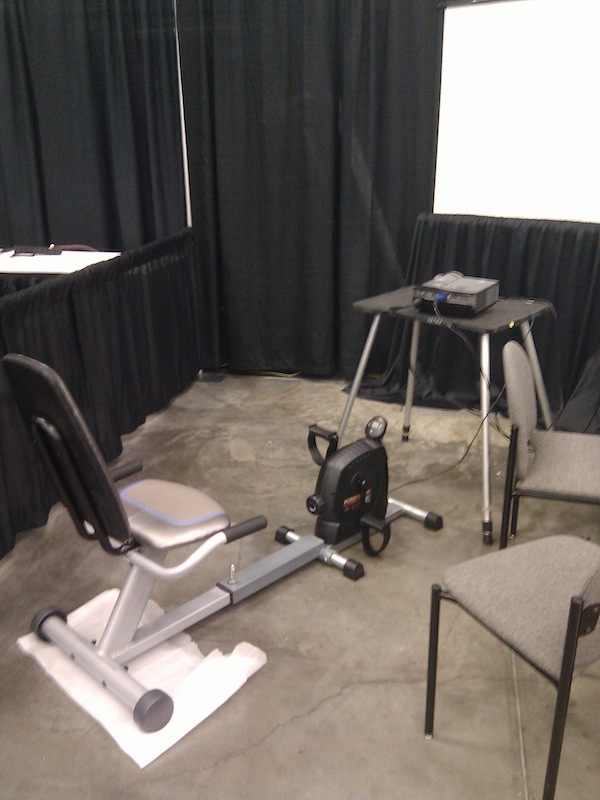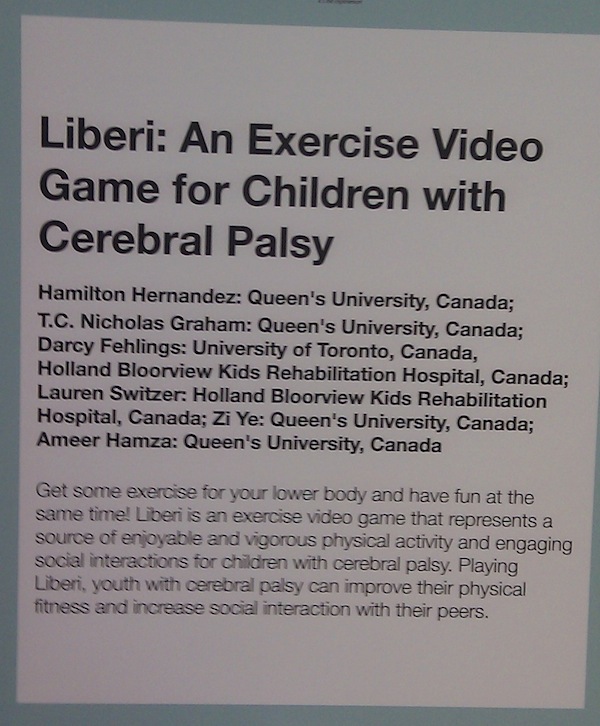 AMARA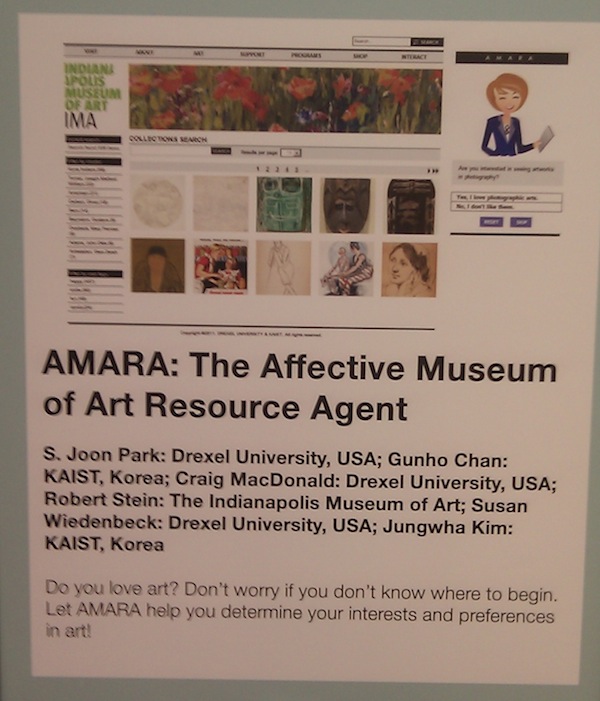 ActDresses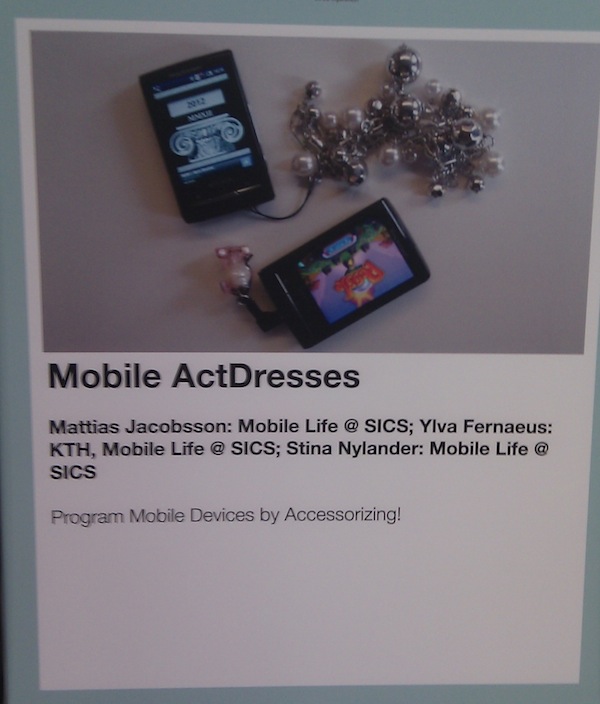 ShoeSense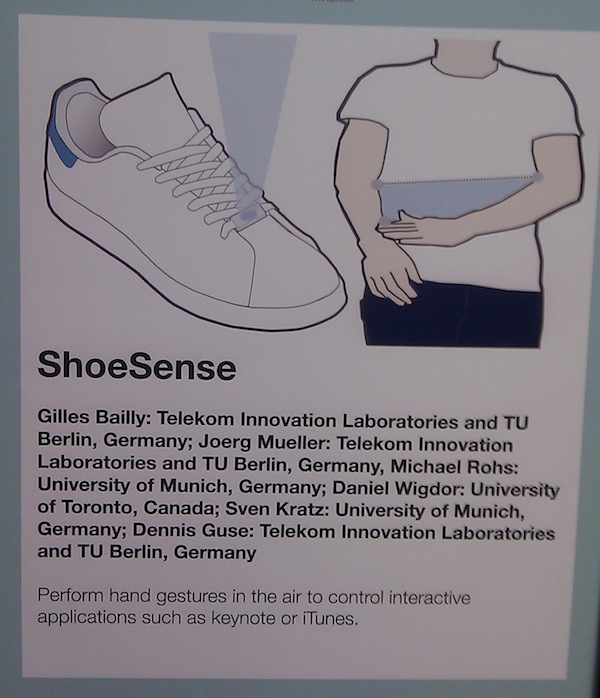 Panoramic Overviews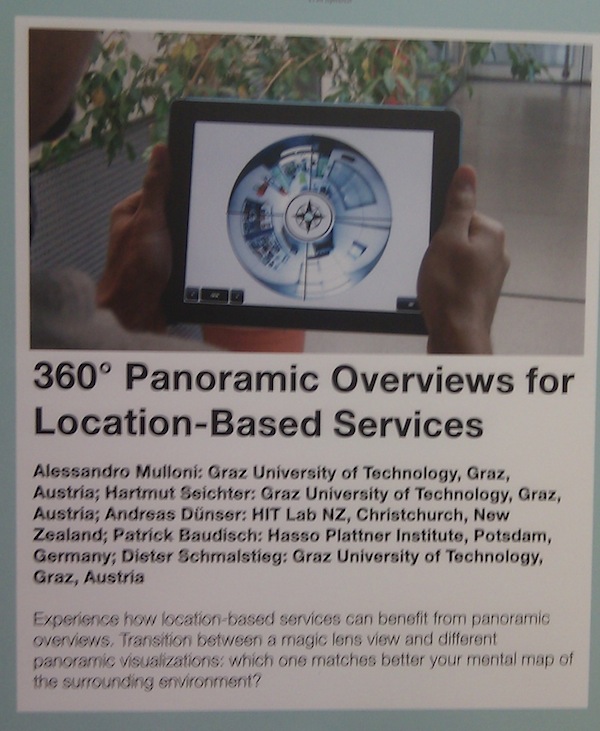 Urban Music: soft balls with sensors that trigger music, its tempo, beat, etc with different movements or throws.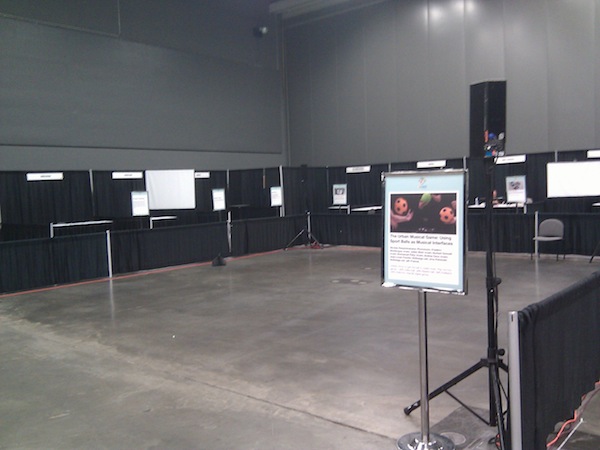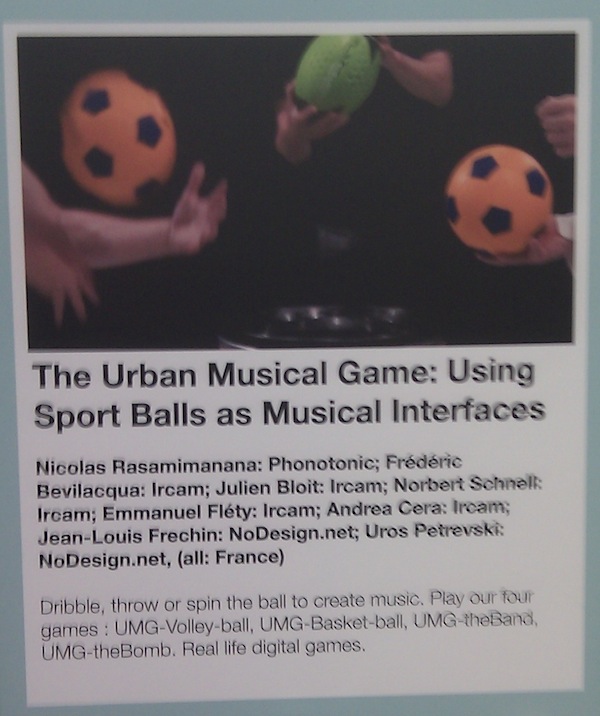 QuickDraw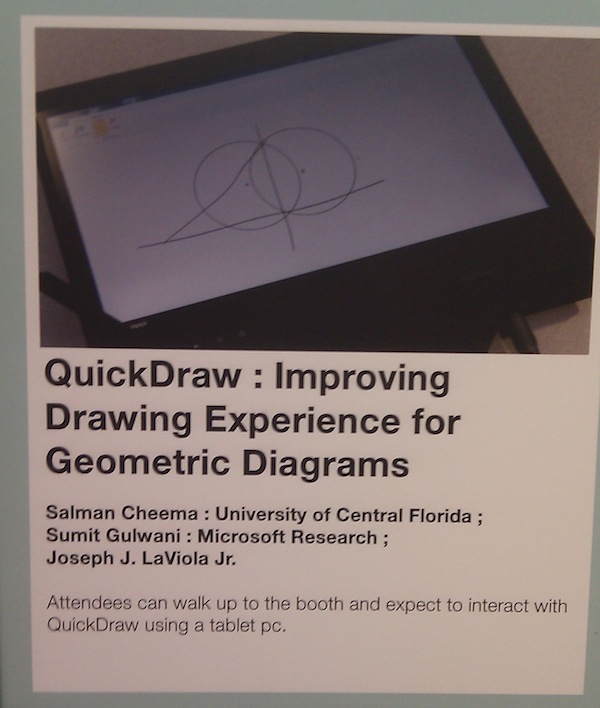 Manipulate digital object with virtual handlebar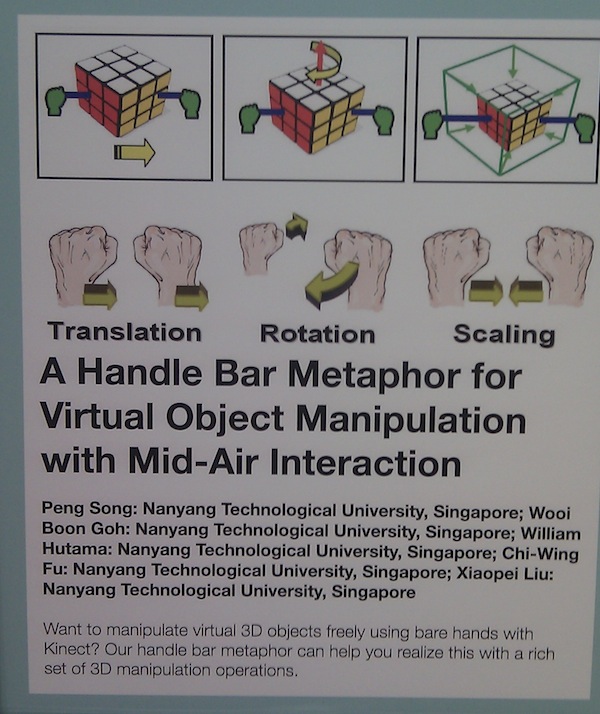 Diplay Stacks: the only PIM demo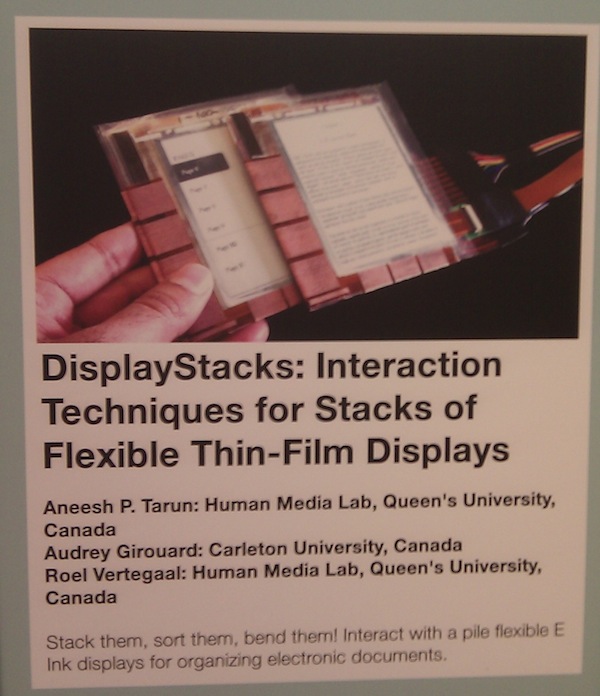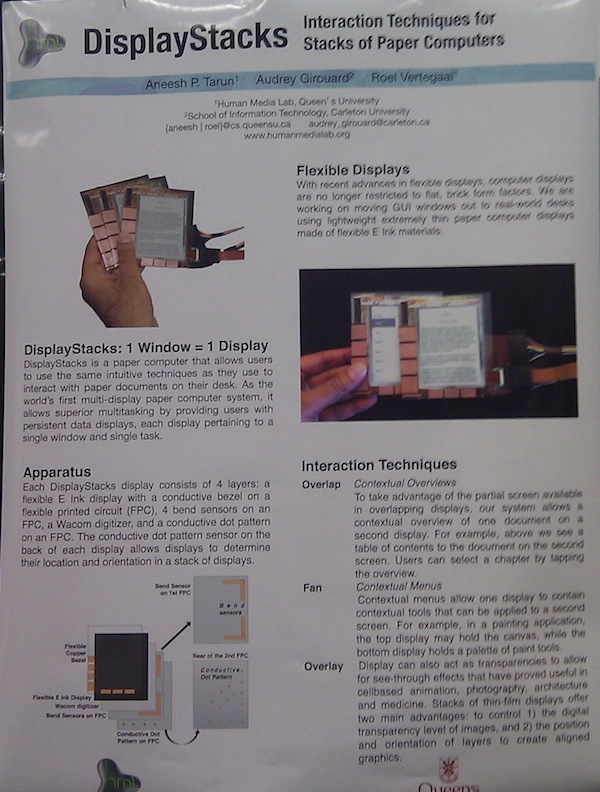 Sifteo: another digitally enhanced toy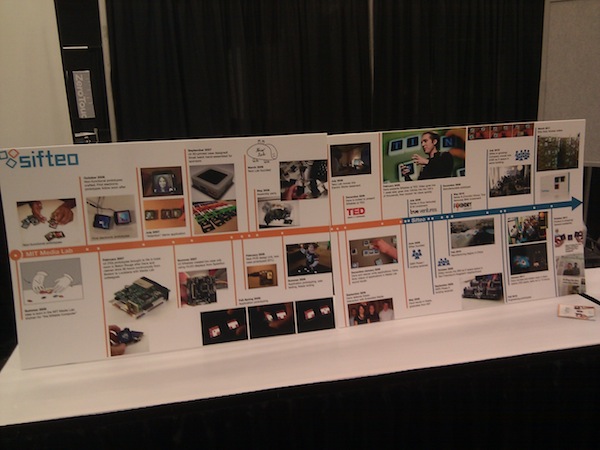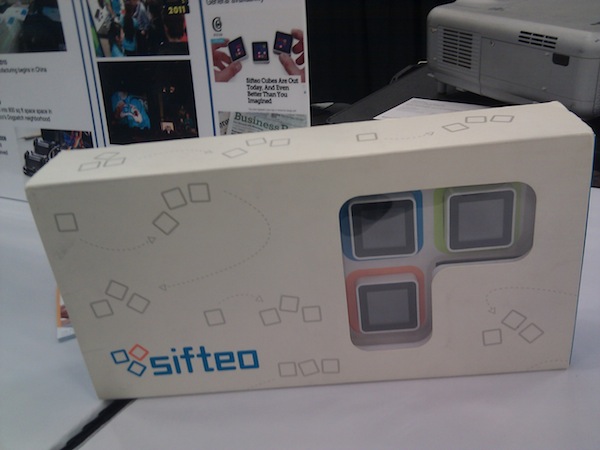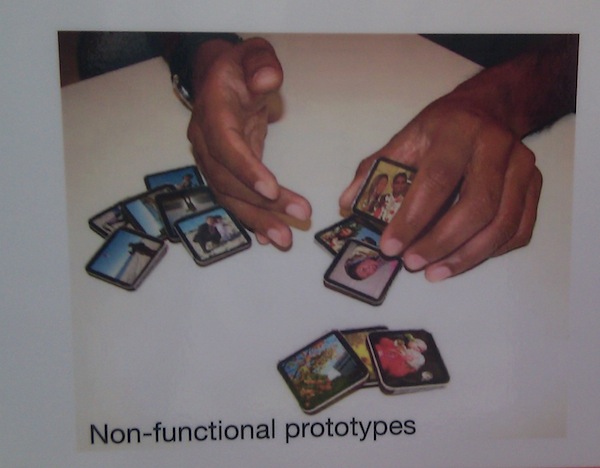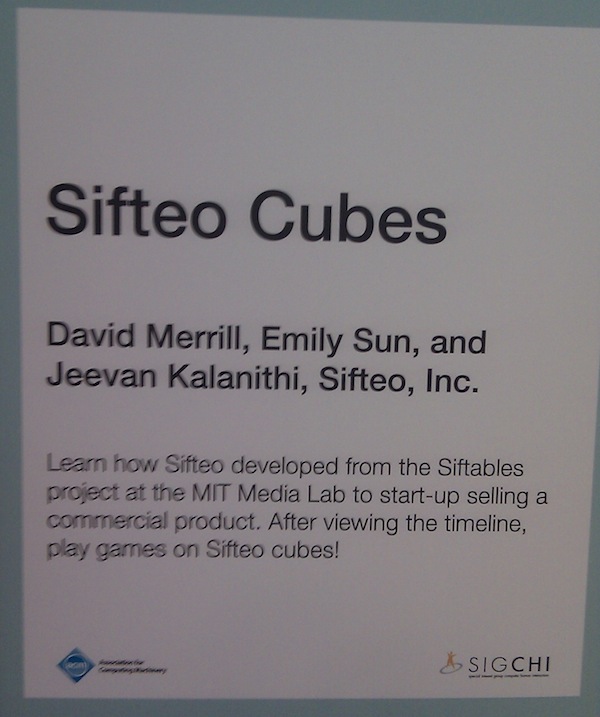 Musical papers substrates: draw music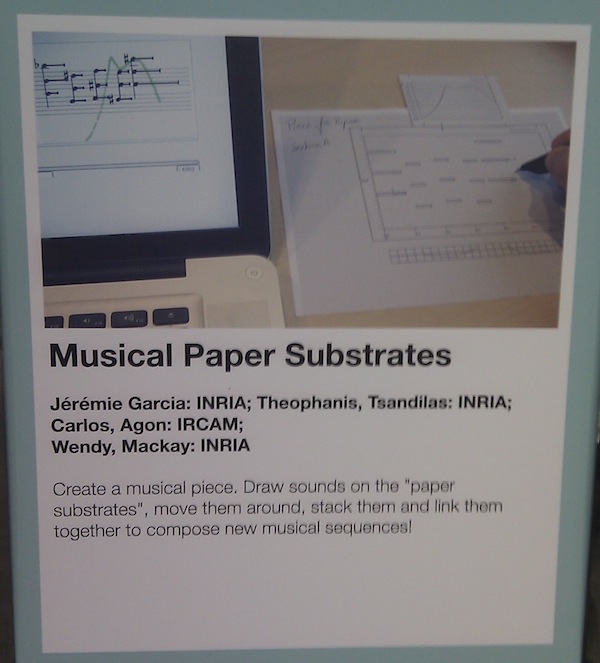 Animating paper: this demo uses muscle wires to make origami cranes alive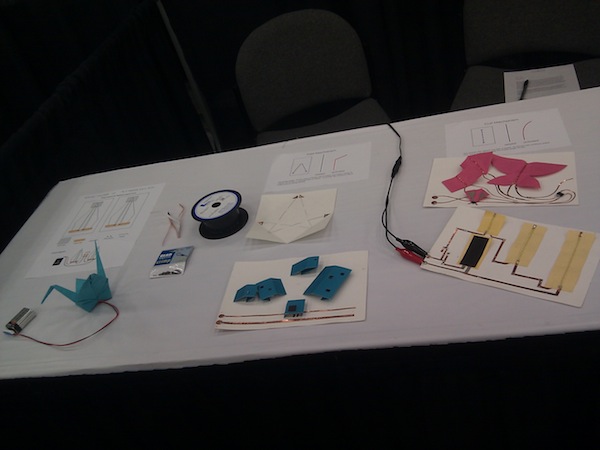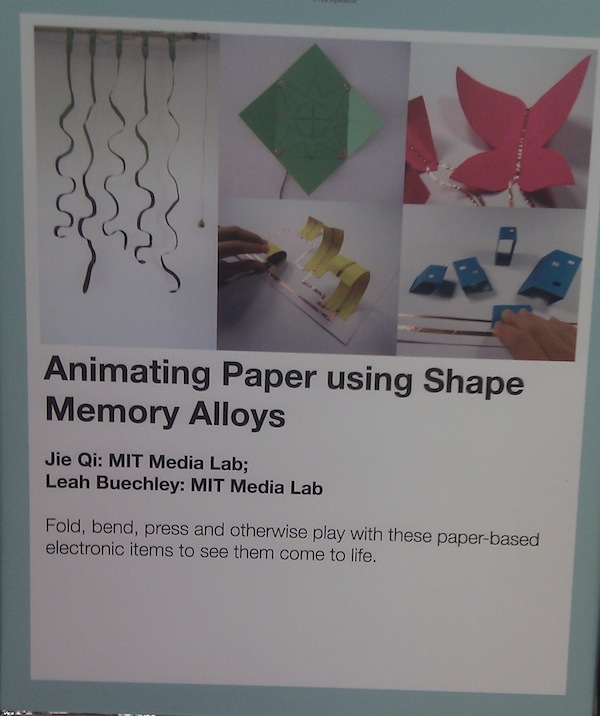 TEROOS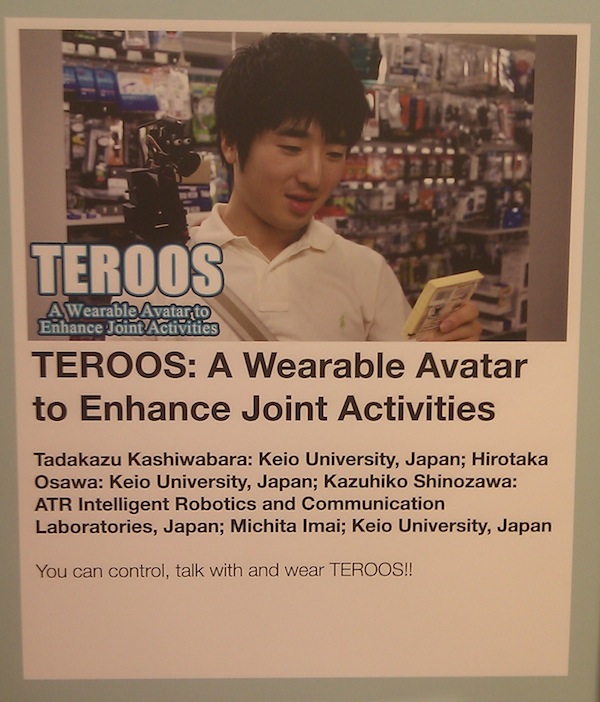 FlexCam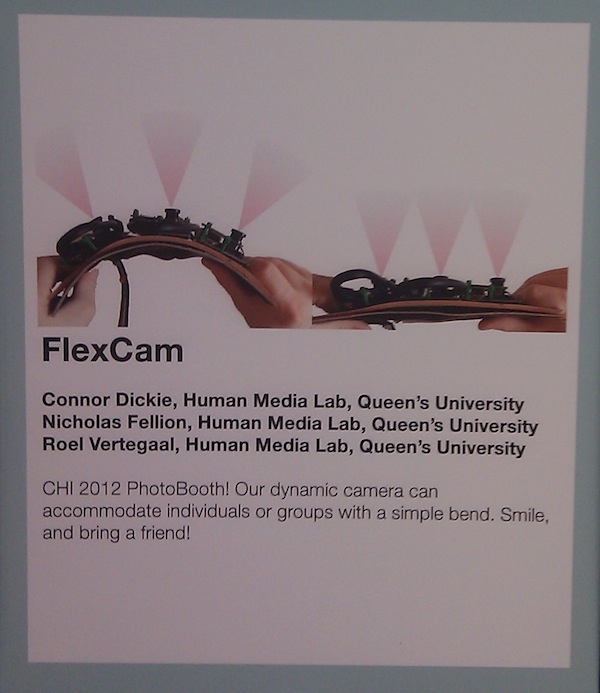 ZeroTouch: make any display touch sensitive or even just an empty frame with these IR sensors